Website requires javascript to be enabled. If not possible, navigate via the site map.

Local, versatile support included
We help with business case & planning
We analyze and optimize production
We assist in installation & maintenance
We make sure scale-up goes smoothly
We are locally positioned & connected
We don't keep you waiting
We have one goal for your biogas system: maximal, reliable production
When you purchase our reactors, that is not all you get. Rather, through the unrivalled support that is included in your investment, you receive a service: long-time, cost-effective and reliable biogas production. Through our knowledgeable support personnel we help you to, if needed, analyze your substrate, further develop your business case, plan implementation, install the reactor (perhaps a demonstration installation), optimize production, and see to maintenance. Of course, we also train your personnel and assist in everything that a scale-up entails. Thus, we ensure that you avoid traditional pitfalls such as sudden shutdowns because of low quality or expertize shortage; the headache of trying to plan without a proper decision basis; and the often enterprise-destroying issue of inadequate pre- and post-process solutions.
Just as important as the versatility of our experts is that we are based close to you. This proximity means that we are constantly available and will arrive quickly if you need help with anything – we won't keep you waiting.
Local networks for your benefit: universities and distributors
One aspect of our quality-mindedness is that we always strive to establish and continuously strengthen local networks. The most important aspect of this is our close ties with local universities. These connections aid us in our worldwide biogas R&D, and they enhance your biogas productivity by ensuring that you quickly benefit from applicable cutting-edge biogas research. In order to realize full speed in delivery, installation and start-up, we also create partnerships with regional distributors. The resulting place-specific knowledge and local business networks serve to make your business case stronger and your production even more profitable.
Additionally, we place high importance on training biogas technicians locally everywhere we operate. Thus, we develop local support systems that can give the typical and atypical support that may be required for maintenance and/or troubleshooting. The resulting networks possess vast magnitudes of knowledge about local conditions, key actors and officials, regulatory insight and substrate idiosyncrasies.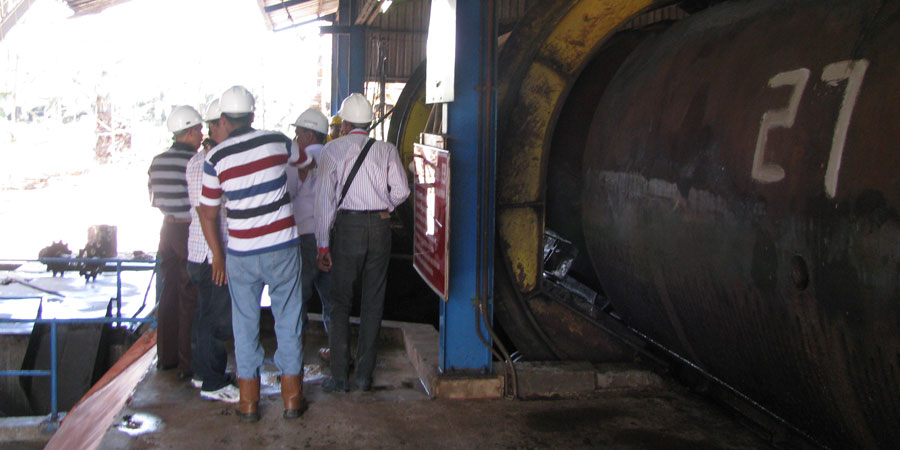 Before you decide to invest we professionally and swiftly help analyze your unique business case (this procedure might not be necessary for our smaller reactors). We begin by asking questions about your type and amount of organic waste, about what you do with your waste today, about your current energy use and costs, about the space you have available, and about how you would use the biogas – for example directly for heating, cooking, gas lighting or retail, or for conversion into electricity, fuel cells or CBG (compressed biogas for car fuel).
Then we perform a substrate analysis (in some cases we even produce biogas from your substrate in a closely monitored lab reactor). The properties of the substrate we look at include: total solid (TS) value; volatile solid (VS) value; pH value; temperature (min, max, yearly average); biodegradability (BD) value; volatile fatty acids (VFA); suspended solid (SS) value; dissolved solid (DS) value; possible inhibitors or boosters (flavors, esters, phenolics, aldehydes, terpene, aromatics, etc.); macro nutrients (carbon, nitrogen, phosphorus, sulfurous, C/N ratio, C/P ratio, C/S ratio); micro nutrients; if there is a need to add nutrients; if pretreatment is necessary (and if so whether a physical, chemical, thermal or biological method should be used); the need for and effect of co-digestion; and digestate quality and application (quality as fertilizer, NPK content, potential recycle use as slurry, separation by decanter, composting, flocculating, drying).
We control the quality of the produced gas by looking at methane concentration, impurities, hydrogen sulfide, mercaptan, water drops, ammonia and siloxane.
We also look at the bacteria and archaea cultures that are available for anaerobic digestion in the region in question.
Some of the production optimization is done before the production is started, but most of it is performed after some time and then regularly after that. This careful procedure accomplishes a fine-tuned biogas production that is very difficult to achieve without the know-how of our local experts and the well-equipped facilities they have access to.